Cuatro jóvenes isleños –dos de San Andrés y dos de Providencia– asistirán a la próxima edición del célebre 'Rebel Salute Festival' de Jamaica, en virtud de una gestión adelantada tras la alianza de la Fundación Green Moon y el British Council, iniciada este año. El evento será del 12 al 14 de enero de 2018.
Se trata de Fermin Withaker, Yessica Cifuentes, Nitchman Robinson y Maroxy Robinson, quienes marchan con todos los gastos pagos y compartirán con otros aprendices del Caribe y Latinoamérica que también estuvieron en San Andrés durante el pasado Green Moon Festival (ver foto superior).
Los beneficiarios son certificados del programa 'Backstage to the Future' que, como se recordará, fue llevado a cabo durante el Green Moon Festival 2017, y fueron seleccionados por los entrenadores británicos del ejercicio realizado en San Andrés, gracias al British Council.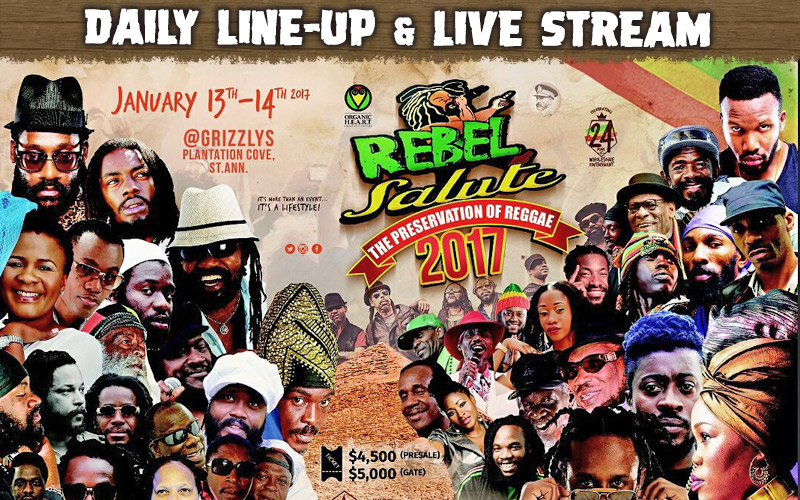 A continuación el boletín oficial del Britih Counsil:
British Council and Rebel Salute Foundation deliver International Festival Internship Training
The British Council will be collaborating with the Rebel Salute Foundation on the British Council Backstage to the Future: Caribbean programme. This is a key part of the British Council's strategy to invest in Festivals.Ten (10) interns from Colombia, Cuba, Jamaica and Venezuela, will have the opportunity to enhance their skills, training and knowledge through a shadowing opportunity at the Rebel Salute festival event on January 12-13, 2018.
Backstage to the Future: Caribbean is a British Council skills training programme for live music events that was launched in San Andres, Colombia, in August, 2017during the 30th anniversary of the Green Moon Festival. The programme is designed to develop and nurture future live-event producers and technicians across the outdoor and music live events sector in San Andres and Providencia (Colombia), Cuba, Jamaica and Venezuela, with a focus on building technical and soft skills for the performing arts and live events sector. It is intended to foster and strengthen relationships between the United Kingdom (UK), Colombia, Cuba,Jamaica and Venezuela, by encouraging learning and knowledge transfer between the countries and building links between institutions.
"Festivals are an important way of leveraging Jamaica's cultural capital and we are delighted to be partnering with Rebel Salute. We hope to build on the success of the first phase of Backstage to the Future: Caribbean, which took place in Colombia; give valuable developmental opportunities to young people and continue the British Council's sustained commitment to capacity-building in the cultural and creative sector in Jamaica and throughout the region,"explained British Council Arts Project Manager, Andrea Dempster-Chung.
According to Reggae music icon and festival founder, Tony Rebel, this collaboration is a perfect fit. "It was intentional that we partner with the British Council to support the professional development of this diverse group of young people. For over 24 years, Rebel Salute has been motivating and inspiring people all over the world. Almost half of our audience comes from outside of Jamaica, so it's a perfect fit to have a diverse group of young people, who can contribute diverse knowledge to the production of our show. There are socio-cultural benefits, as well as economic benefits for the interns, who will be better equipped to help deliver on-par live-events in their respective countries."
The long-term aim is to develop a sustainable programme that nurtures future live-event producers and technicians across the outdoor live-events sector, with a focus on technical, as well as core skills such as communication and networking for the performing arts and live-events.
More about Backstage to the Future Caribbean:
https://www.britishcouncil.co/programas/artes/cultural-skills/backstage-future-caribbean